Prices
Extrastorage offers excellent value for money with no hidden costs or charges. It really is a case of what you see, is what you pay.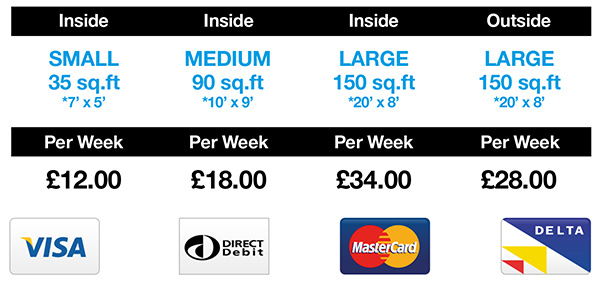 Terms & Conditions
All prices are per storage unit per week (or part thereof) inclusive of VAT.
Discounts are available for prepaid 12 month rental periods.
Security deposits are required for key access outside of standard hours.
Payments are accepted by cheque, credit card and direct debit.
The minimum storage period for any sized unit is 4 weeks.
Access hours: Weekdays 7.00am – 7.00pm. Weekends by arrangement.
* Refers to approximate usable floor area with variable heights up to 8 ft.
All storage unit rentals are subject to our Terms & Conditions.