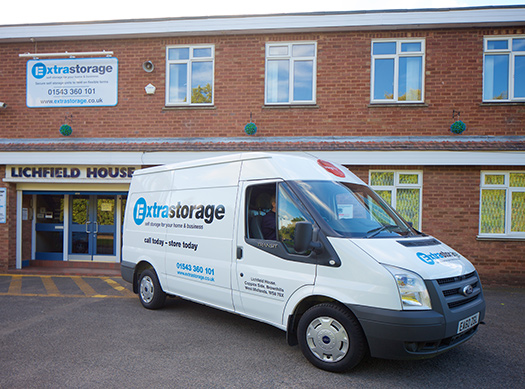 Contact us
Pay us a visit and see for yourself how we deliver on our promise of a quality service. You will not be disappointed.
Our storage units are extremely popular, so now is the time to pick up the phone and arrange a viewing. Our friendly team is always happy to hear from you.
Just store – don't stress!
Ask for Joe Fleming, Paul Timmis or Jane Clarke.
Telephone
Normal office hours: 01543 360 101
Out of office hours: 07855 27 20 20 / 23 /24
Telefax: 01543 36 22 54
Email: storage@extrastorage.co.uk
Extrastorage Limited
Lichfield House, Coppice Side Industrial Estate,
Brownhills, West Midlands WS8 7EX